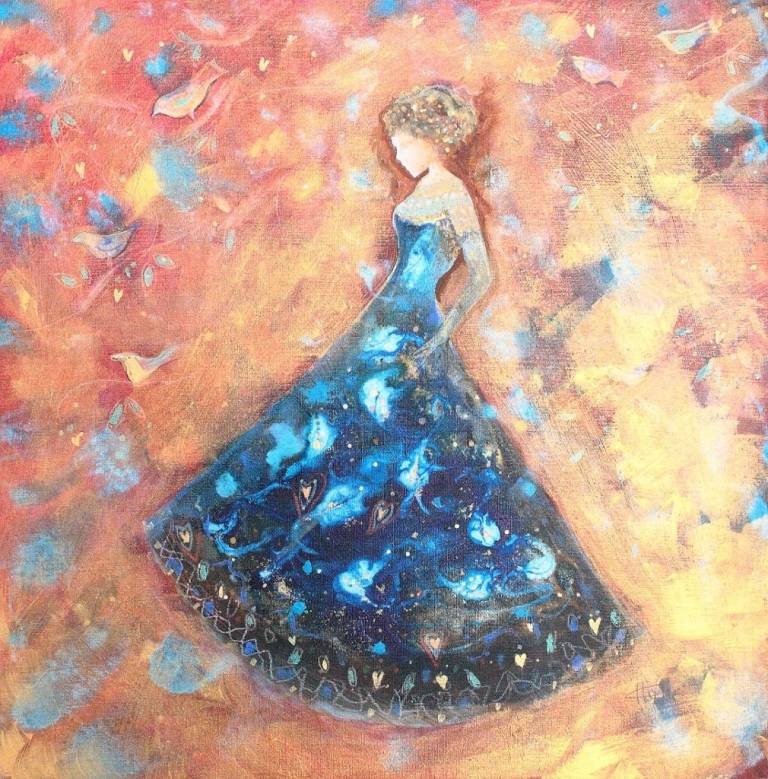 Charlotte Atkinson
Beautiful Figurative Paintings & Prints
​By British Contemporary Artist
 " Painting has always made me happy. It's been my freedom and a way of accessing thoughts, a way to evoke the strength of emotion I didn't always realise I had inside me.I love exploring our connection to nature in simple beautiful forms and how we fit within our landscape.​ As I work with my brush I aim for each mark to look effortless, revealing emotions as a sculptor would chip away at a block to reveal a form."                   
Charlottes alluring and sensuous paintings are dedicated to our inner strength and vitality. A life long passion for figure drawing led her to Italy and the academic study of portraiture in Florence. Her approach combines the principles of her classical figure drawing background with a distinctive ethereal style.
​Her award-winning artwork cultivates an awareness and connection to the body along with a curiosity and experimentation around how the body moves and feels. These paintings feel almost beneficial to our emotional well being. 
​Collectors describe Charlottes' paintings as

" Creating a powerful atmosphere of optimism. "
​Embellished with touches of gold and a soft colour palette, ethereal figures seem to flow across the canvas with a dreamlike quality, resonating a deep calm. reflecting on the power and resilience within ourselves.
Charlotte lives on the south coast of Devon, with her family. Painting amongst the stunning seascapes and wild moorland.