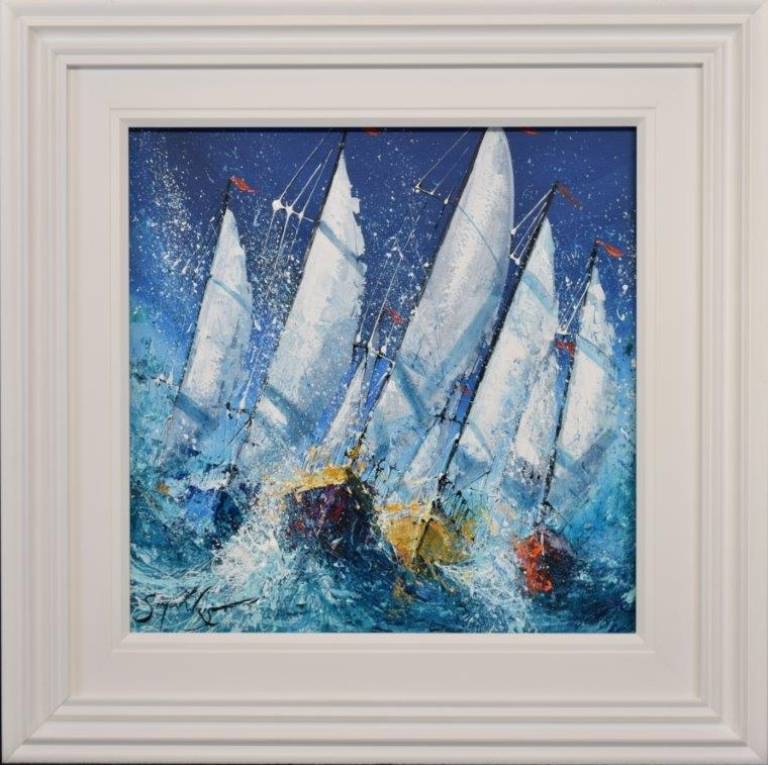 Simon Wright
Wright's original paintings merge animal portraiture with abstraction to create powerful contemporary works of art. His work varies from hyperrealism to a much more abstract approach. Wright simplifies the use of colour whilst maintaining character and charm.
Born in West Yorkshire in 1974. Simon recalls 'From as early as I can remember I have always been drawing and painting, and it's been my sole passion all my life. After gaining a BA honours degree in illustration, I worked for a short time as an illustrator, however, I realised that my passion and talents are in the realms of portraits, particularly, animal portraits. Through this, I gained success painting animals, particularly dogs, I also started to do more portraiture work.
"In my work, I try to bring the elements of illustration and fine art together to hopefully create a style which is totally unique and appeals to a varied audience. I enjoy working from, realistic to abstract and everything in between. I work predominantly in oils and acrylic. I always put character into my work and although I want my work to look realistic I still want to maintain a painted element and not just a straight 'photographic' copy. My work has real feeling and honesty about it.
"My work has sold in England, Ireland and America. In recent years I have become more successful through various national Art competitions. I am always grateful that I am able to make a living out of my love of painting."