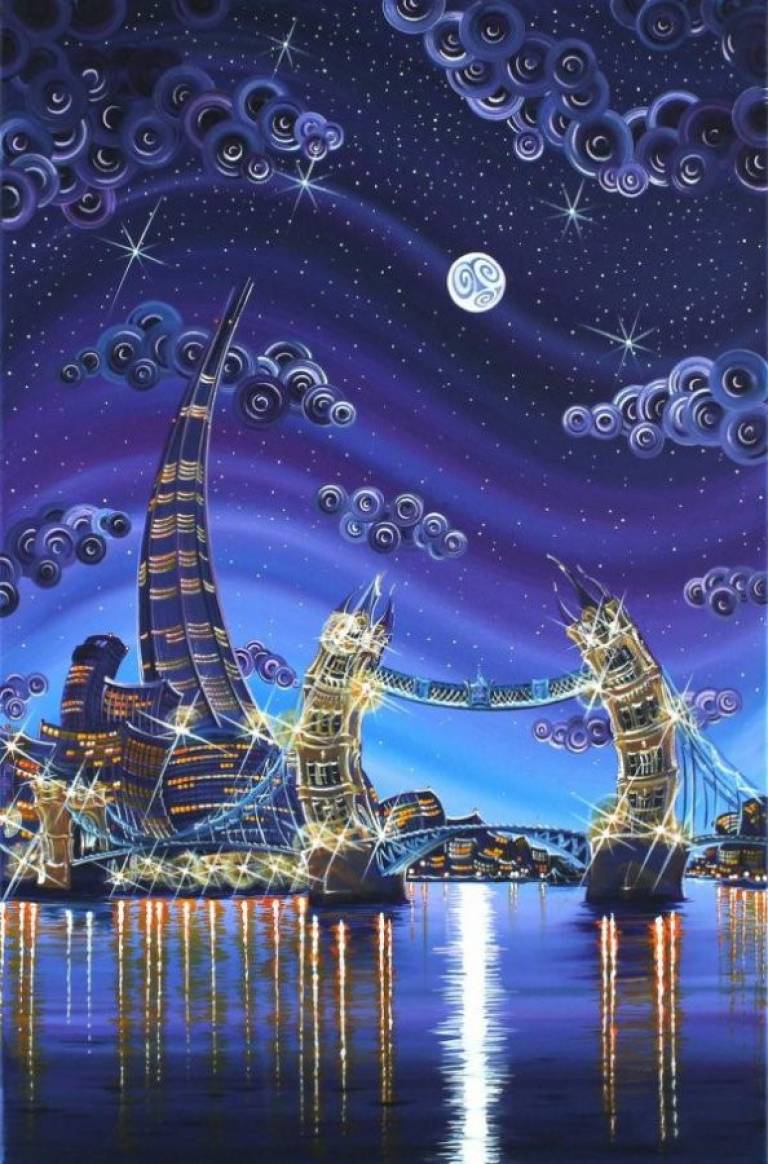 A self-taught artist, Rayford developed his passion for art in his spare time while studying for a degree in Industrial Design. The financial pressures of being a student were eased by producing pencil drawings to commission, even selling one of his early drawings to the Hon Simon Howard of Castle Howard, North Yorkshire.
After university Rayford worked for many years as a 3d designer but continued to draw commissioned pieces in his spare time. Keen to begin working with colour and to explore the possibilities this would bring, in 2010 he decided to pursue his interest in art as a full-time profession, and commit time to develop his ability and style.
His current work is a far departure from the pencil drawings that he used to create.

Rayford gained his inspiration from the beautiful landscape and eclectic mix of new and historical architectural features that can be found around the country. The result was a surreal style that brought fun and character to his subject, and a well-received individuality that led to Rayford being signed by Buckingham Fine Art Publishers in 2013. His work subsequently became widely available in galleries around the UK.
Keen to continue developing as an artist and become more engaged with the galleries that sell his paintings, in 2017 Rayford decided it was time to retake control of his work and pursue a new creative direction. His more recent pieces draw on the effect of light and contrast on a scene and provide a more traditional and dramatic representation of our built and natural environment.