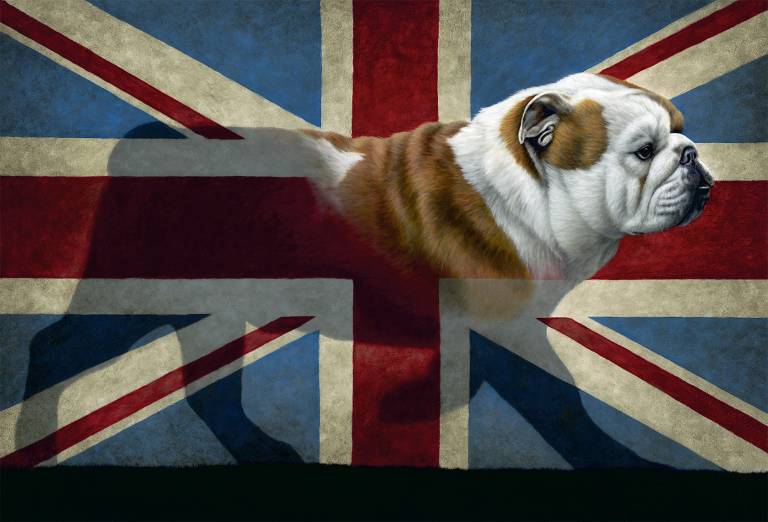 Nigel Hemming is one of the UK's most famous canine artists. Born in 1957 in Staffordshire, England, Nigel's career has been well documented through his published work, with the progression of his art through the painting mediums of watercolour, acrylic, pastels, and finally oil.
Although initially Nigel saw himself as a wildlife artist, with ornithological subjects (birds) holding a special fascination for him, it is through the paintings of dogs with which his name has become so famously associated. The relationship between man and dog offers a huge source of inspiration for him.
Living with his own dogs, Nigel became a great observer of canine behaviour and his images reflect this deep understanding of the subject. Followers of Nigel Hemming's work are particularly drawn to the fact they see their 'own dog' in his paintings and that he has uniquely captured it for them.
Nigel Hemming's work has been published in a limited edition format since the mid-1980s, enjoys growing popularity with each new edition. His published works and original paintings have appeared in one-man shows, as well as a series of high profile exhibitions. His work is collected throughout the World, including the U.K., Europe and the United States
In 1986, Nigel had his first work published by the Washington Green, a set of four gun dog prints, which proved immensely popular worldwide. This subsequently led to more releases and a natural progression to high quality limited edition prints.
Following acclaimed exhibitions and with huge demand for his limited edition prints in North America and the United Kingdom, Nigel received the Fine Art Trade Guild's award: 'Published Artist of the Year' in 1996. His original work has become highly sought after by private collectors and galleries.
In the late 1990s, Nigel also became a self-published artist, releasing New limited editions every year.
In 2006 Nigel introduced his 'contemporary range' of limited editions & originals, with the Nov 2006 releases of titles: 'Big Brother' & 'Weather Or Not.' (Box canvases) This style represents a focus on the dog itself with minimal background and remains a fresh and innovative way to paint dogs.
The 'Large Than Life' series of limited editions, extended this theme further with just the dogs face filling the painting. Nearly all images in the contemporary range appear in modern box canvas format and traditional on paper.
As of 2014 Nigel work continues to be in demand and the artist himself is busier than ever with commissions. His older limited edition prints continue to trade for a premium.