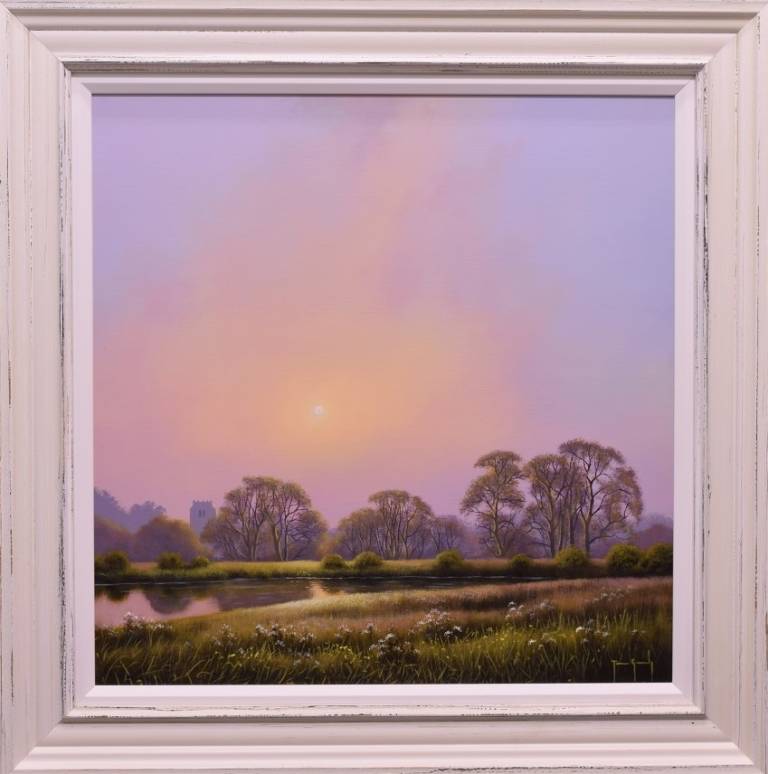 Terrence Grundy -
With a long-standing artistic career and a loyal following, Terry ranks amongst the most popular British landscape artists.

Born in Bolton in 1956, Terry discovered his passion for art at an early age. He continued to develop this passion as a hobby, instead choosing a career in engineering. However, by the 1980s Terry's passion for art was overwhelmingly re-ignited. Leaving his engineering behind, Terry became a professional artist committed to capturing the beauty of the English countryside and its sweeping valleys, landscapes and rivers.
One of the pleasures of owning a Terry Grundy painting is that it becomes an integral part of your home. His meticulous attention to detail, use of natural colours and an extraordinary depth of view merge into a single, immersive experience; one could be standing at a window, looking out into the countryside.
Terry has found great success as one of Britain's top landscape artists. The Earl of Carnarvon recently commissioned Terry to paint the grounds of his home, Highclere Castle, which serves as the primary filming location for 'Downtown Abbey'. Unsurprisingly, Terry has a well-established national following with many prestigious galleries and individuals seeking his work.